Martin Farm Wagons presents TrailBlazer Wagons.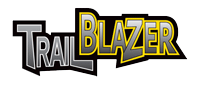 In the late 1950′s, the business started in a small shed on a farm located just minutes south of Elmira, Ontario. In later years, a separate larger building was built to accomdate the growing business. In 1976, the present family run business was purchased and a few years later another addition was added to the existing building. In 2000 another property close by was acquired where the welding and painting of the wagons is done.
We have moved….but not far….. We are now located at the former CO-OP Fertilzer Plant 728 Arthur St S Elmira, Ont.
We now introduce you to the all new Trailblazer series of farm wagons with tapered bearings in all kingpins & automotive type ball joints on tie rods and steering assembly behind axle for better protection resulting in a low maintenance, durable, long lasting farm wagon without the sway.